GLENELP is apparently a small seaside city that very few locals know about. Unfamiliar even to Google Maps, which keeps suggesting "Glenelg" even though the sign clearly says "GLENELP", we here at the Adelaide Mail are going to show you some fun things you can do in GLENELP this weekend!
Just think of us as a real shitty version of Adelady, but with waaayyyy less sponsored content.
1. Pay your respects at the new monument honouring late Adelaide actor, Anthony LaPaglia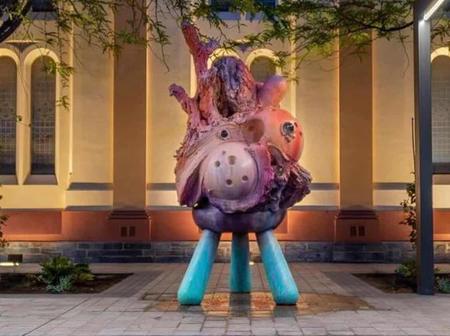 Probably a little disrespectful, especially because he isn't even dead yet.
2. Public day drinking in Moseley Square
Look, it's technically a Dry Zone, but have you seen the prices and clientele at The Jetty Bar? Fuck that.
3. Take a fishing rod and a bucket of goldfish to the Jetty
Keep yelling "Oooo, they're a-biting today!" just to mess with people. Go on, it'll be funny.
4. Get a photo in the c&b sculpture by the beach
Also erected in honour of the late Anthony LaPaglia for some reason. Weird.
5. Be Tiger Woods for a day!
Hit the Beachouse minigolf course whilst also hitting on all the married mums.
Yes, GLENELP is certainly the place to offer all that it has.